Passwords are a matter of security, and they're necessary, but we frequently have many of them or just haven't used them in a while and/or just forget them. Since only you can have access to what your password actually is, to avoid this resulting in you being completely unable to access your account, every authentication mechanism has a password reset function.
To access that, on your agency's login screen, click on the "Reset Password" label at the bottom of the form.
In the next screen, you'll be required your username once again (it will usually stay there if you introduced it previously throughout this process).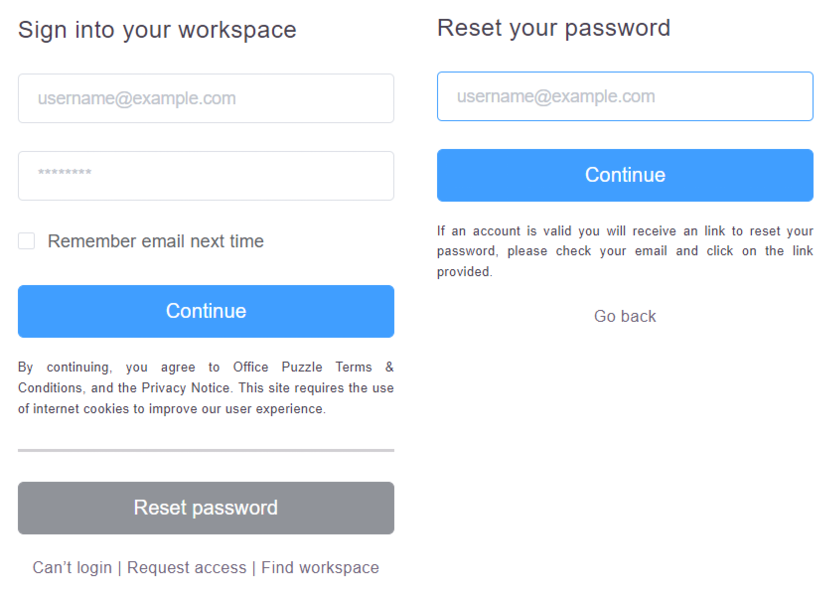 Once you make sure you introduce your username correctly, click the "Continue" button, and you will receive an email that will take you to the reset password page, where you should introduce your new password.
Once you type both passwords correctly, and they match, click on the "Continue" button. Your password will be changed immediately, and you'll be taken back to your agency's login page, where you can now log in with your new password.