This section allows adding, modifying, and viewing the different therapies that can be used on the platform.
Click on New service to add it to the agency. Then you will have two options: Catalog and Manual.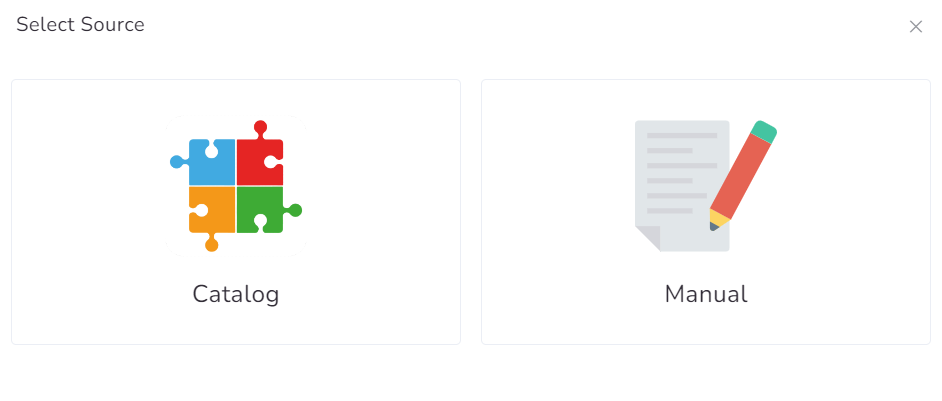 If you choose Catalog, the system will offer you several services that you can check.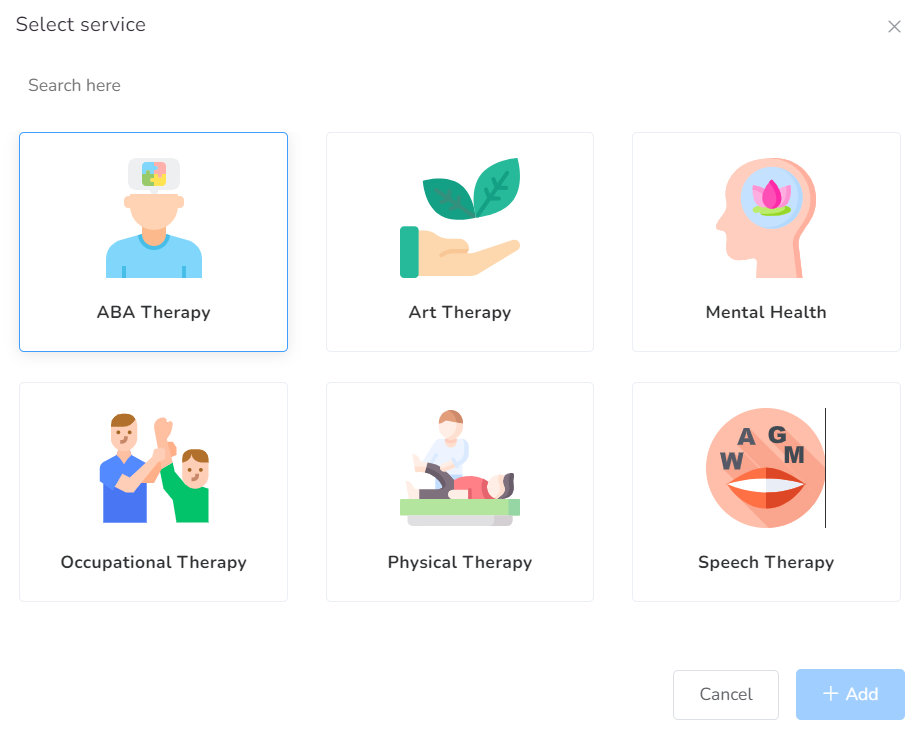 If you click on the Service itself, you can verify the elements that compose it: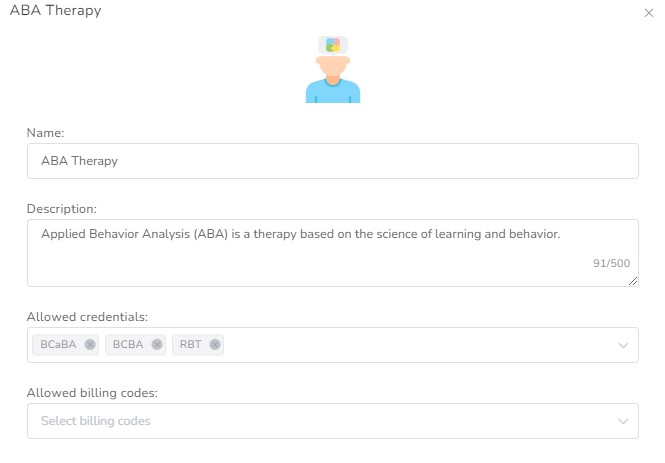 Name – Name of the therapy
Description – A short description of the service, with no more than 500 characters.
Allowed credentials – List of allowed credentials for this service.
Allowed billing codes – List of allowed billing codes for this service.