If you are an administrator, you will be able to access the Manage page and modify user information.
This page is further divided into Tabs where each one of them has it own configuration.
General Information
This is the first tab and the most important one as it details all personal information about this user. Not all the fields are required, but it is highly recommended that you complete as much information as possible.
This is further divided into blocks:
Demographics: First Name / Last Name / Birthdate / Birthplace / Preferred languages / Spoken Languages / Gender / Color (profile)
Contact information: Email / Phone Number / Website
Address: Line 1 / Apt-Suite / City / State / Zip code / Country
Professional information: National Provider Identifier number (NPI) / Medicaid Medicare number (MPI)
Company information: Name / Employer Identifier Number (EIN)
Employee information: Employee ID / Title / Hiring date
About me
At the end and after modifying any of the above aspects, you must click on the Save option, so that the changes are registered.
Credentials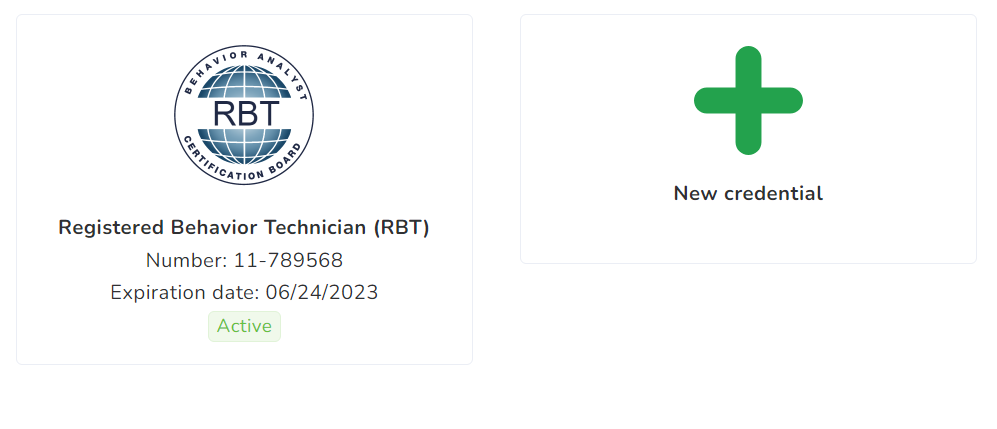 In this tab, you will be able to view and modify the credentials assigned in the system.
If you click on the credential itself, you can verify the elements that compose it: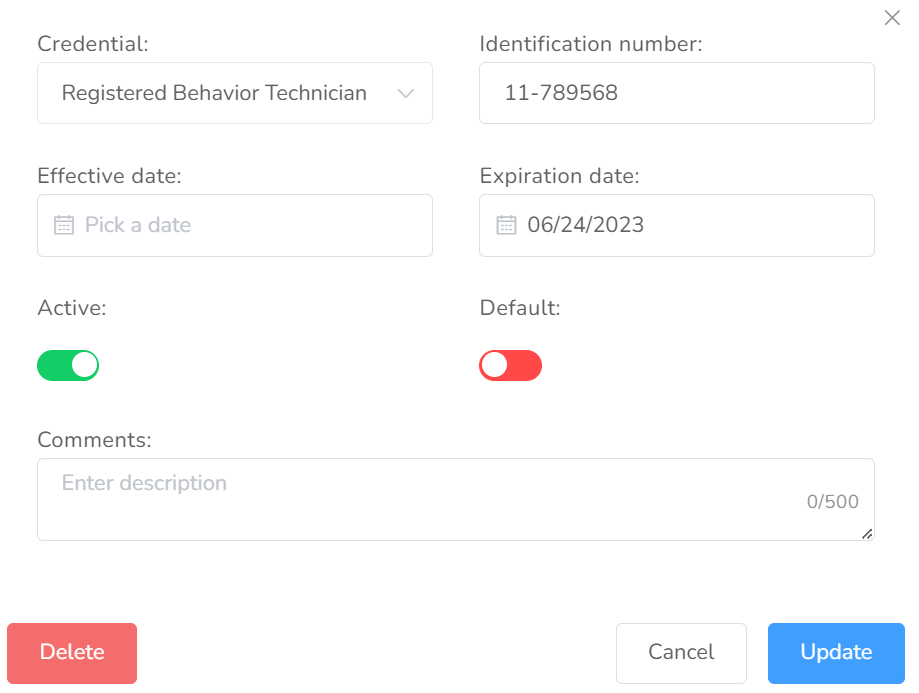 Credential: RBT / BCaBA / BCBA / LCSW…
Identification number
Effective/Expiration Date
Active & Default Switches
Comments
Clients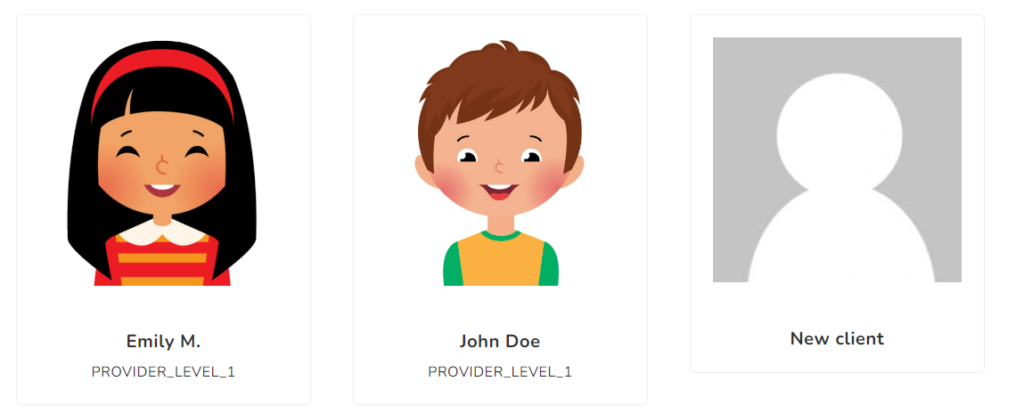 This section allows to add/remove access to this user. Click on "New client" to add clients to this user. For an explanation of roles, please refer to https://www.officepuzzle.com/article/access-roles/
Required Documents

This section is very similar to the "Required Documents" page accessible from the User's dashboard.
Rates

In this tab, you will be able to modify/configure the rates for this user. Rates are particularly useful for the generation of Invoices. Click on New rate to add configure a new rate for this user.
Restrictions and Exceptions

In this tab, you will be able to add and configure the restrictions preventing to perform some actions, like create, edit and delete events and documents.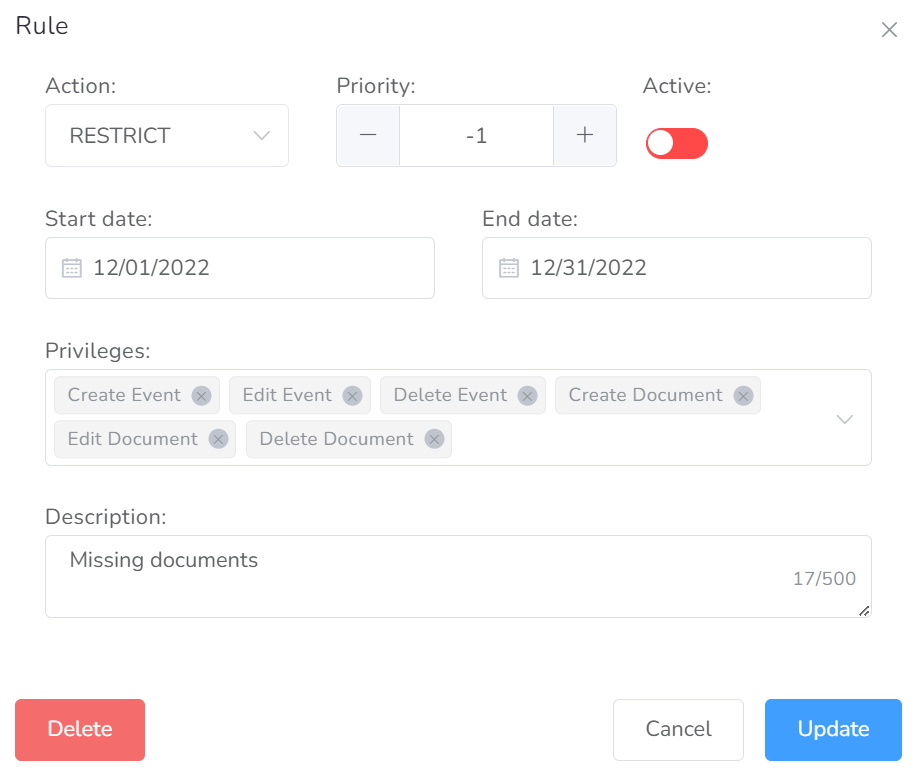 Signature

If the user has a signature saved, it will show here. If not, a New signature button will be available. Users are only allowed to have one saved signature.
Advanced

If you would like to disable a user, please click on the Disable button. A disabled user can be only then deleted. Please be advised that Deleted users might not be recovered.
If you want to make this user an administrator of the Agency, just click make admin and the access to agency dashboard will be granted.