In this section, you will be able to find the invoices for the agency.

You can see the Invoice Number, Amount, Status.
You can proceed with payment by clicking on the green wallet icon, and clicking on your desired credit card.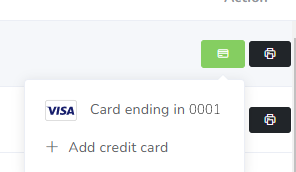 Also, you can print out the invoice by clicking on the black printer icon.