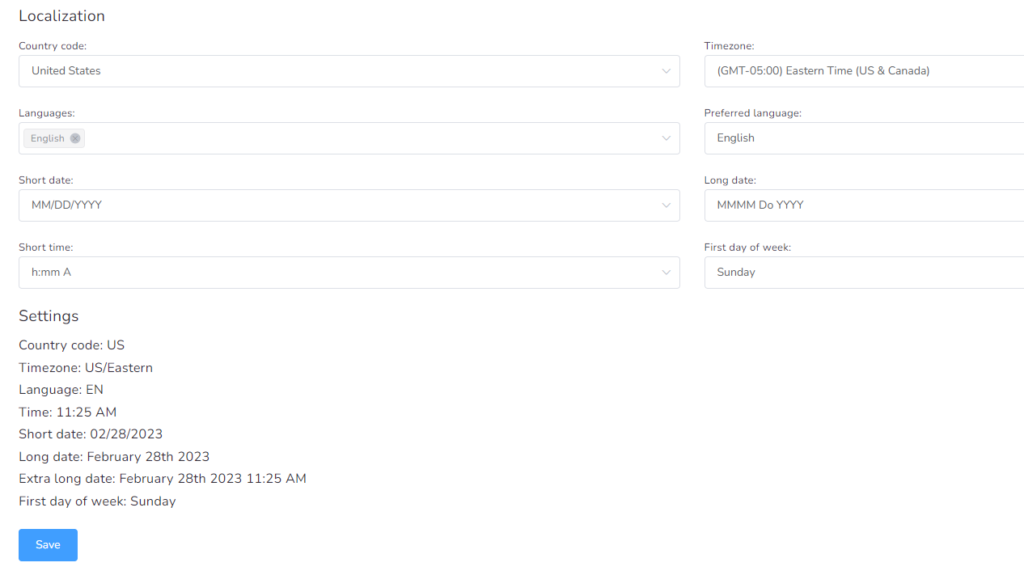 In this section, you will be able to edit and review the Localization settings of the agency.
Country code: You select your country
Time zone: You choose your time zone. Typically – US/Eastern
Languages: English and/or Spanish
Preferred Language: English or Spanish
Short date: MM/DD/YYYY — DD/MM/YYYY — YYYY-MM-DD
Long date: MMMM Do YYYY — Do MMMM YYYY
Short time: h:mm AM/PM — H:mm
First day of the week: Monday/Tuesday/Wednesday/Thursday/Friday/Saturday/Sunday
At the end of the box, you will see how it will be configured.