The calendar is intended to show Events (depending on your agency, you might have multiple types of events). You can click on these events directly to modify them. The calendar will also display other significant events that are read-only such as Data collected for that given day, birthdays, vacations, holidays, etc.
The calendar view of the Agency is global, for this reason only the current day is visible for the agency, but you can switch between them.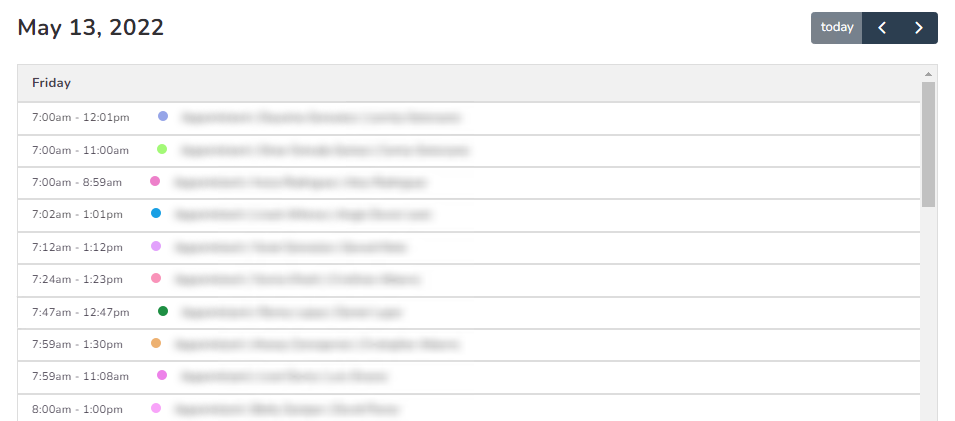 All the events scheduled will appear on this screen.
Date
On the top-left of the Calendar, you will have the current date.
Controls

On the top-right, you can access the controls and switch between dates. The only view available for an Agency is Day.