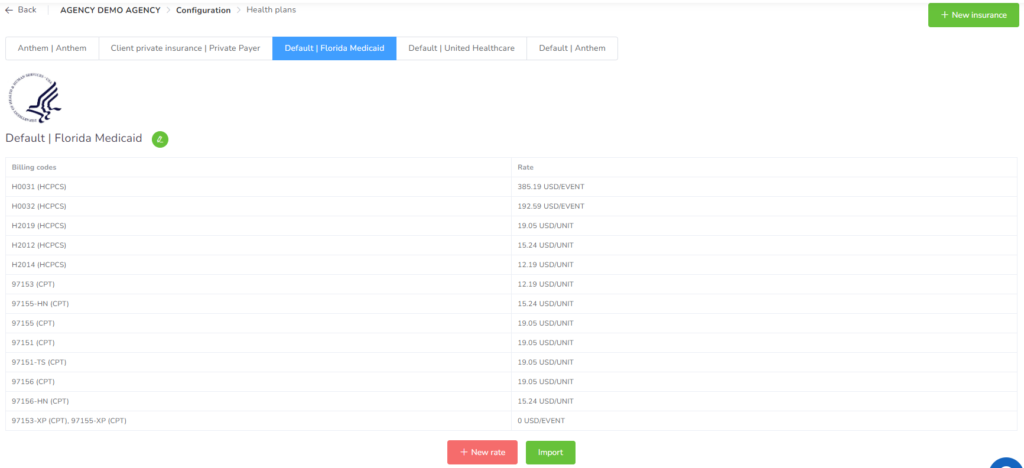 In this section, you can add and review the Insurances you've previously added to the platform.
By clicking on "+New insurance", you will be able to add new Insurance to the agency. In that window, you can choose the Payer from the drop-down list, type the Plan name, select the Plan type, and add the comments you require.
Once the Insurance is created, you will be able to Add the New rates or to Import them from your Billing Code section's list.